[Top][All Lists]
---
[Date Prev][Date Next][Thread Prev][Thread Next][Date Index][Thread Index]
[Akii-users] In Reply To Your Request For Our 100mbit Linux Unmetered We
---
| | |
| --- | --- |
| From: | TT Web Hosting And Corporate Design |
| Subject: | [Akii-users] In Reply To Your Request For Our 100mbit Linux Unmetered Web Hosting Or Design Request |
| Date: | Sat, 17 Sep 2005 04:23:57 -0700 |
---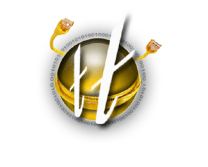 TT Web Hosting And Corporate Design
You were sent this email because you or someone you know submitted your email address to enquire about our services.
We are offering to email clients a special offer
After all. Your business is not really doing business unless it's online reaching millions of people ...
We are offering developers and designers 100 mbit local Canadian Linux Web Hosting on secure servers with 1 gb of space, unlimited bandwidth for web traffic, unlimited email addresses and unlimited MySQL databases for a prepaid fee of 100.00 per year per site. If you need a domain name as well please add 35.00 for a .ca domain and 12.00 for any other extension.
This hosting deal is unheard off!
TT Web Hosting is also looking for a partner or investor for a % ownership seat.
Minimum 5000.00 Investment
If you are looking for residual income this is for you.
I also have a few of my own projects needing some work
http://www.keepingscore.ca <-----A community I have built as a hobby site of my own for Canadians
http://vancouverislandhomesellers.com <----- A company I am developing for myself online as a residual income. It's a listing site where brokers, private sellers, landlords, lawyers, and mortgage brokers can pay me to list thier services and homes for sale / rent online. (Newpaper marketing is planned when complete)
All Payments for our hosting deal must be prepaid for one year to get this offer. If you already own your own domain name you need simply to point your domain to our server to use our services
Your primary nameserver would be ns1.tthosting.ca and your secondary nameserver would be ns.ocis.net
Once payment is recieved and verified we ask you to send us your domain name , requested username and password, A detailed description of your business, complete contact information and any and all content you wish to address@hidden
We prefer Western Union payments due to expediency and ease of use for us. If you use western union you can take the fees associated for you to send off the total for your required services.
If you use Western Union please send the web hosting funds to
Brian Fox
#104 - 3048
Cowichan Lake Road
Duncan, BC, Canada V9L-4R5
250 710 7029
Paypal is also available but not preferred.
Paypal payments may be made to address@hidden
Yours in Kind
Brian Fox - TT Web Hosting And Corporate Design Services.
If you feel you recieved this email out of error please send a email to unsubscribe with the subject header unsubscribe
Don't forget to email us your details as soon as you've made your payment!
If you need technical support we offer it via MSN Messenger as well as the above listed email .
Simply add address@hidden as a contact to your messenger.
TT Web Hosting And Corporate Design
---
---
| | | |
| --- | --- | --- |
| [Prev in Thread] | Current Thread | [Next in Thread] |
[Akii-users] In Reply To Your Request For Our 100mbit Linux Unmetered Web Hosting Or Design Request, TT Web Hosting And Corporate Design <=
---