Hi,
I need a clarification on setting up a cvs repository as a client – server model with following requirements..
<![if !supportLists]>1) <![endif]>I want to synchronize client with server and get data by cron or some kind of script over internet.
<![if !supportLists]>2) <![endif]>Any modifications I make to the source must reach server directly over the internet without involvement of the local CVS Server.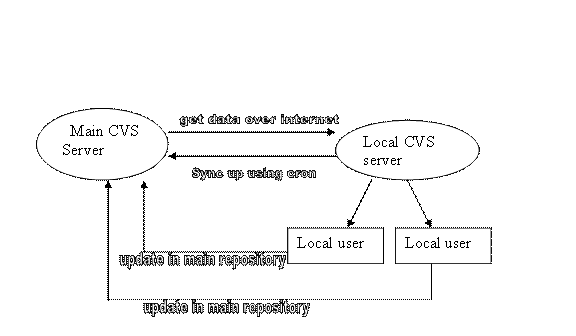 Could you please give me information on how to setup such a repository.
Regards
Devendra A