[Top][All Lists]
---
[Date Prev][Date Next][Thread Prev][Thread Next][Date Index][Thread Index]
Re: [Paparazzi-devel] Quadrotor, Lia 1.1. + PWM actuators - adaptive thr
---
| | |
| --- | --- |
| From: | Loic Drumettaz |
| Subject: | Re: [Paparazzi-devel] Quadrotor, Lia 1.1. + PWM actuators - adaptive thrust |
| Date: | Wed, 21 Nov 2012 11:30:48 +0100 |
---
Hi Michal,




Do you use "NOMINAL_HOVER_THROTTLE" define? If you do, then inv_m isn't calculated using the adaptative controller.




Since your previous message concerning the loss of autorithy I have tested the adaptative controler with success.

Here is a plot from a landing in nav mode: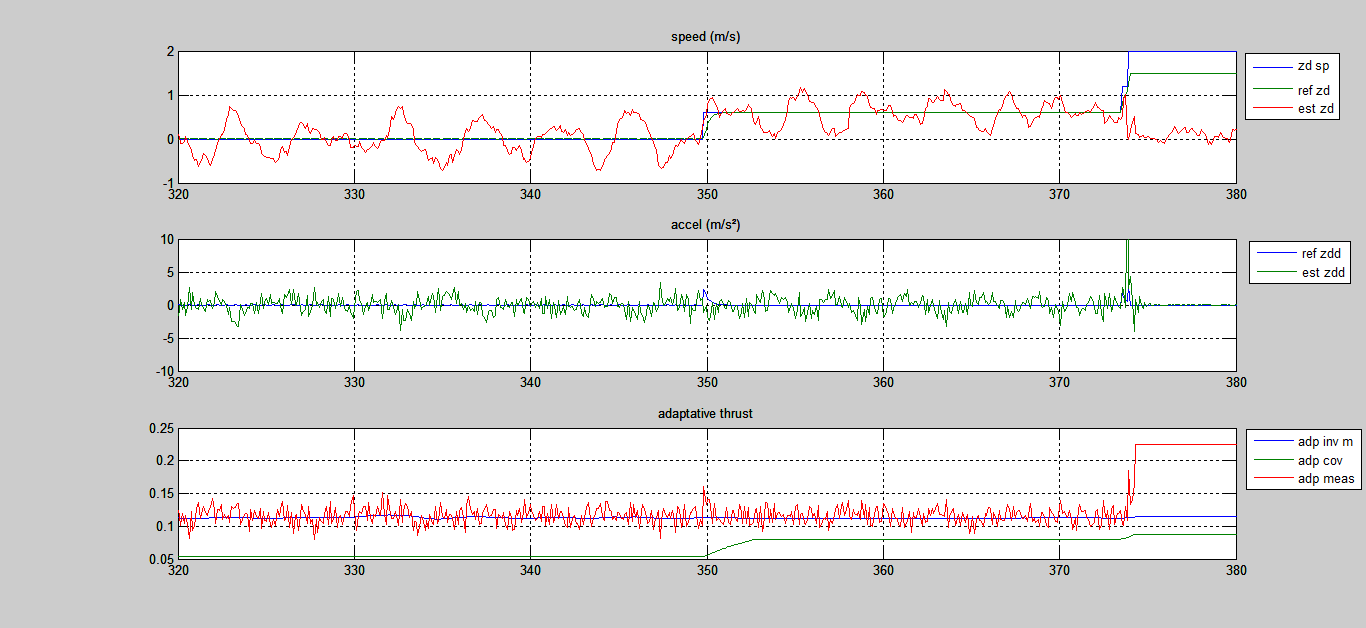 As you can see, there is less noise on Z accelerometer than you have on your quadrotor. I would suggest you to reduce vibrations on your IMU before going deeper into the adaptative filter calculations. I hope this helps!
Loïc
---
---
Re: [Paparazzi-devel] Quadrotor, Lia 1.1. + PWM actuators - adaptive thrust, Loic Drumettaz <=
---