Hi Ewoud, Felix,
Yes, I took the previous current calibration completely out of the airframe file for the last test, to see the effect most clearly. It did drift a lot (around 80°!).

The "real" direction in the screenshot above is around -60° the whole time. But as the copter keeps turning clockwise, I had to yaw left (the down steps of the green line).
While replaying the flight, the GCS shows the copter pointing almost south while in reality it was still pointing roughly 300°. See the two walking paths marked in yellow and red and compare it with the video.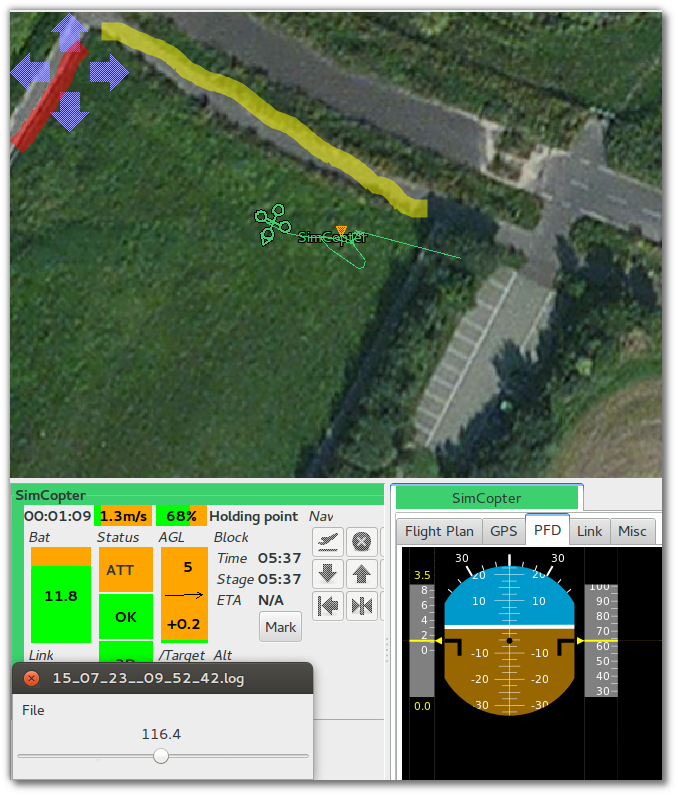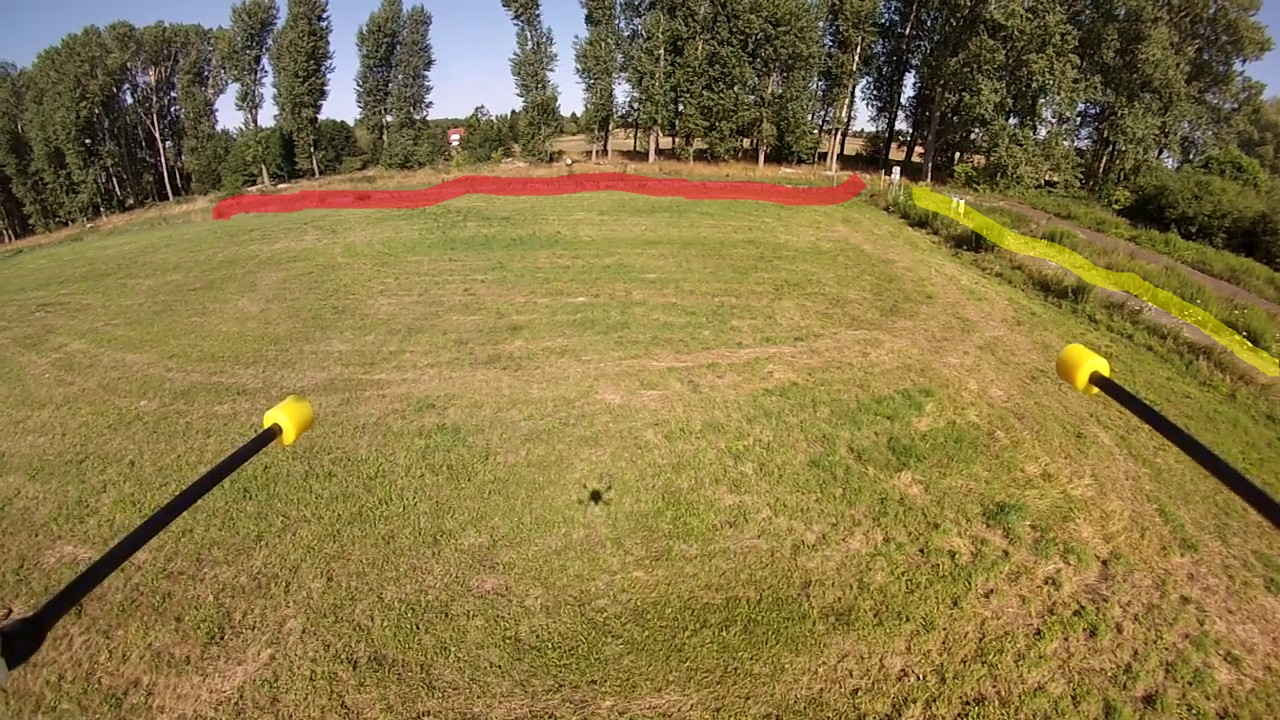 As the next step I will do another current calibration and compare it with my earlier values. Though, my question is: Without any current calibration (like in the test above), do you get to see an psi offset of as much as 80-90°? This sounds a bit too much. Will a better current calibration help here or am I better off rewiring the power cables all-together?
The full video:
https://youtu.be/F1WrH9zZjNs
In the video I am engaging hover mode three times. The last one @1:57 is quite dramatic. 
Simon
Am 23.07.2015 um 18:33 schrieb Ewoud Smeur: